你喜欢自己逛街还是跟别人逛街?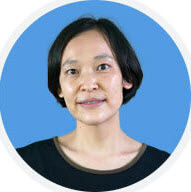 One Sentence A Day!
Want to take your Chinese learning to the next level? This section offers listening and speaking practice to help you learn and practice useful phrases that are used in everyday life.
你喜欢自己逛街还是跟别人逛街?
Nǐ xǐhuan zìjǐ guàngjiē háishi gēn biérén guàngjiē?
Do you prefer to shop alone or with other people?
Vocabulary Expansion
1. 商场 [shāngchǎng] n. mall
2. 商店/店 [shāngdiàn] [diàn] n. store, shop
3. 市场 [shìchǎng] n. market
4. 精品店 [jīngpǐn diàn] boutique
5. 鞋店 [xié diàn] shoe store
6. 服装店 [fúzhuāng diàn] clothing store
7. 杂货店 [záhuò diàn] grocery store
8. 砍价 [kǎn jià] v. to bargain
9. 打折 [dǎ zhé] give a discount
10. 优惠券 [yōuhuì quàn] coupon