你最喜欢看奥运会的什么比赛?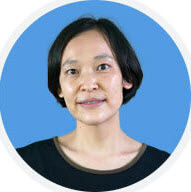 One Sentence A Day!
Want to take your Chinese learning to the next level? This section offers listening and speaking practice to help you learn and practice useful phrases that are used in everyday life.
你最喜欢看奥运会的什么比赛?
Nǐ zuì xǐhuan kàn Àooyùnhuì de shénme bǐsài?
What are your favorite Olympic events to watch?
你觉得东京奥运会会被取消或改期吗?
Nǐ juéde Dōngjīng Àoyùnhuì huì bèi qǔxiāo huò gǎi qī ma?
Do you think the Tokyo Olympics should be canceled or rescheduled?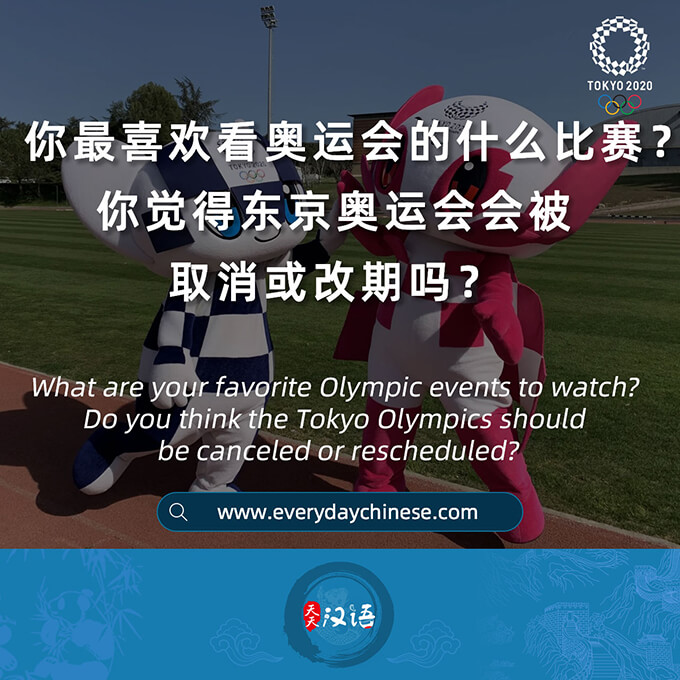 Vocabulary Expansion
1. 奥运会[Àoyùnhuì]; 奥林匹克运动会[Àolínpǐkè yùndònghuì]; : n. Olympics
2. 夏季奥运会[Xiàjì Àoyùnhuì]: Summer Olympics
3. 冬季奥运会[Dōngjì Àoyùnhuì]: Winter Olympics
4. 国际奥委会[Guójì Àowěihuì]; 国际奥林匹克运动委员会[Guójì Àolínpǐkè yùndòng Wěiyuánhuì]: the International Olympic Committee
5. 举行[jǔxíng]: v. to hold
6. 体育赛事[tǐyù sàishì]: sports events
7. 运动员[yùndòngyuán]: n. athletes
8. 教练员[jiàoliànyuán]: n. coaches
9. 裁判员[cáipànyuán]: n. judges
10. 官员[guānyuán]: n. officials