你做过几份工作?最喜欢哪一个?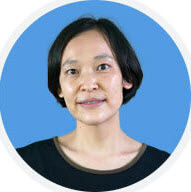 Speak Natural Chinese! Learn Mandarin at 51% OFF! Improve your Spoken Chinese through immersion. Take your Chinese to the Next Level. Click the link above to grab your discount. Pre-Order Now!
你做过几份工作?最喜欢哪一个?
Nǐ zuòguo jǐ fèn gōngzuò? Zuì xǐhuan nǎ yí ge?
How many jobs have you had? Which did you enjoy the most?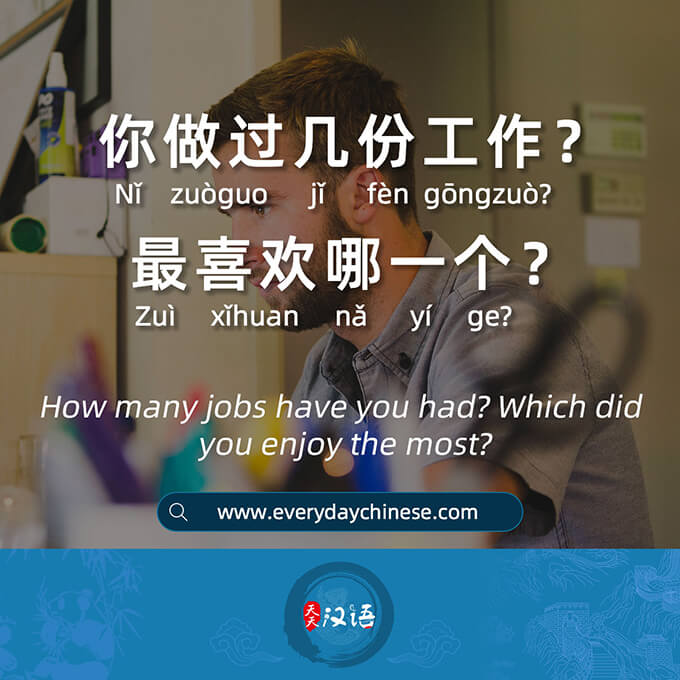 Vocabulary Expansion
1. 医生 [yīshēng]: doctor
2. 老师 [lǎoshī]: teacher
3. 翻译 [fānyì]: translator
4. 导游 [dǎoyóu]: tour guide
5. 程序员 [chéngxùyuán]: programmer
6. 工程师 [gōngchéngshī]: engineer
7. 售货员 [shòuhuòyuán]: salesperson
8. 快递员 [kuàidìyuán]: courier
9. 外卖员 [wàimàiyuán]: delivery rider
10. 公务员 [gōngwùyuán]: civil servants