你有没有不喜欢吃的水果或蔬菜?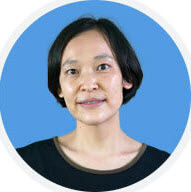 One Sentence A Day!
Want to take your Chinese learning to the next level? This section offers listening and speaking practice to help you learn and practice useful phrases that are used in everyday life.
你有没有不喜欢吃的水果或蔬菜?
Nǐ yǒu méiyǒu bù xǐhuan chī de shuǐguǒ huò shūcài?
Are there any fruit or vegetables that you dislike?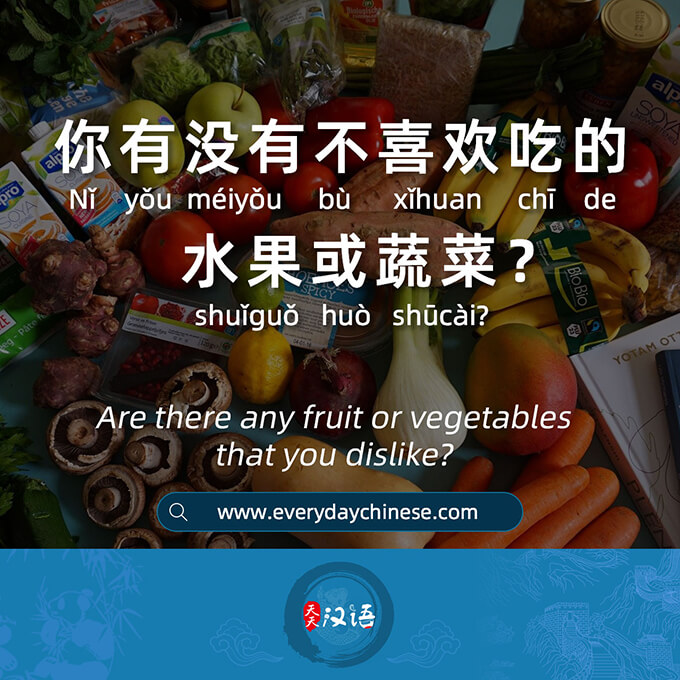 Vocabulary Expansion
1. 榴莲 [liúlián] n. durian
2. 火参果 [huǒshēnguǒ] n. cucumis metuliferus
3. 牛油果 [niúyóuguǒ] n. avocado
4. 木瓜 [mùguā] n. papaya
5. 苦瓜 [kǔguā] n. balsam pear
6. 香菜 [xiāngcài] n. coriander
7. 芹菜 [qíncài] n. celery
8. 茼蒿 [tónghāo] n. crown daisy
9. 韭菜 [jiǔcài] n. fragrant-flowered garlic
10. 洋葱 [yángcōng] n. onion